Automatic Fryums
Production Line
Your Vision, Our Expertise: Turning Dreams into
Reality with our Turnkey Solutions
More Products
All Kinds Of
Turnkey Projects
Your Vision, Our Expertise: Turning Dreams into
Reality with our Turnkey Solutions
More Products
Automatic
Continuous Fryers
Your Vision, Our Expertise: Turning Dreams into
Reality with our Turnkey Solutions
More Products
GUNGUNWALA FOOD EQUIPMENT PVT. LTD.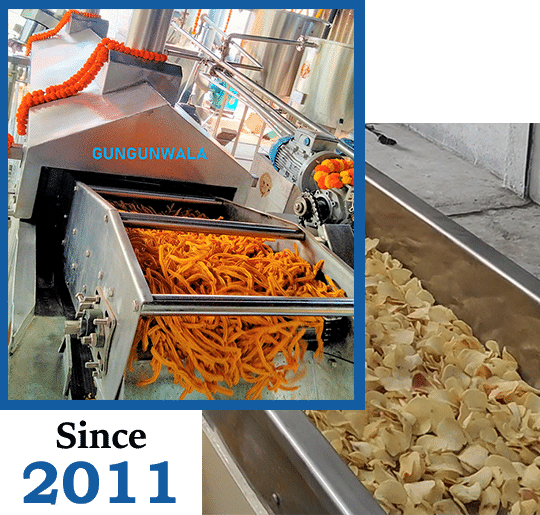 More Than 1200 Projects installed since 2011, Worldwide
"Gungunwala Food Equipment Pvt. Ltd." is an ISO 9001:2015 certified company incepted in 2011 in Ahmedabad – Gujarat India. We are well equipped with plants and machinery with more skilled manpower and acquired a large area for its infrastructure. We at Gungunwala manufacture our line of pioneering food service equipment, with an unwavering level of superiority and stability. The flexibility, easy operation, efficiency, less wastage and soaring performance assure you the highest return on your investment in equipment. We are one of the renowned manufacturers and exporters of various snacks food processing equipment such as Continuous Namkeen Fryers, Automatic Fryums and Kurkure Production Lines, Roasters, Automatic Chips Production Lines.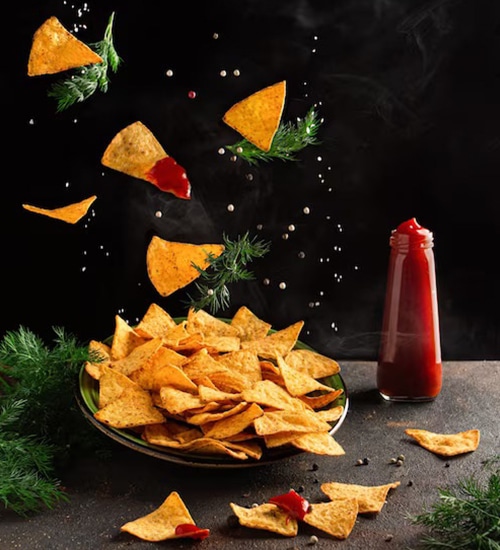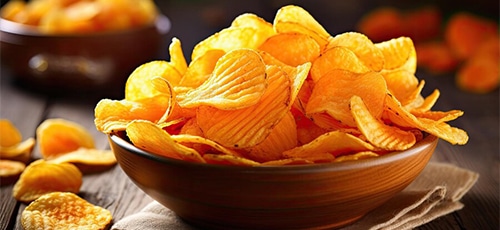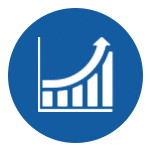 Our Mission
Our mission is to earn loyalty of existing customer and grow up the business by implementation of latest technology.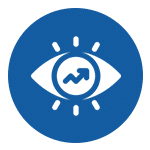 Our Vision
Our vision is to stand as a leading food processing equipments Manufacturer Company in India.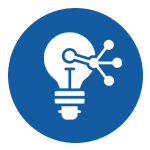 Research & Development
Gungunwala Food equipment private limited company has the qualified team of engineers for designing, drafting to produce the word class product.